Implementations has a long history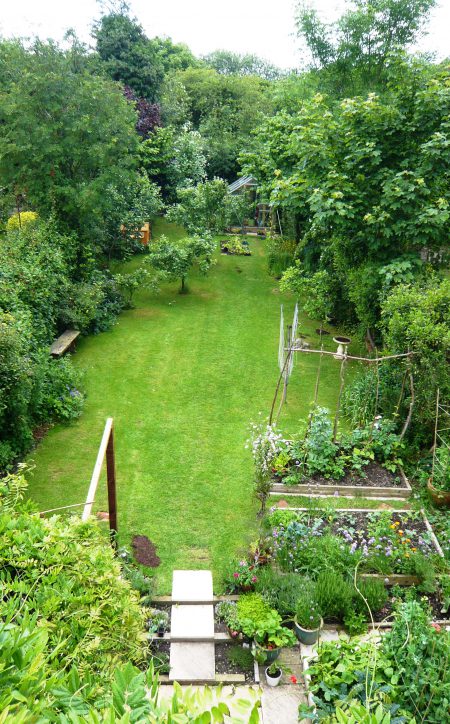 Implementations was run by Jane and Nigel from our house in the centre of England. They are both keen gardeners. Their garden has flowers, fruit, vegetables, and plenty more besides.
Jane launched Implementations in 2001. She had variously worked as a teacher, import-export clerk and IT support consultant, but this was a whole new learning curve. Three years later she left her other job to work full-time with the business, and a few years after that her partner Nigel left his job as a teacher to join her.
Jane had read about copper tools a decade earlier. The idea had inspired her. She grew up on a farm, and always felt that there had to be more wholesome ways of interacting with Mother Earth. The philosophy behind the choice of copper seemed to be part of that. It felt more courteous. She bought some tools for her own use.
In the summer of 2001 something curious happened. Slugs and snails had always been the bane of her existence as a vegetable gardener. Everything she planted was chomped or disappeared overnight. The garden felt slimy with their trails. That summer, her potatoes grew luxuriantly. She put it down to the fact that she had earthed them up with grass clippings as an experiment.
Then came the moment on the road to Damascus. On her nightly slug patrol, she saw two big black slugs among the lettuce seedlings in the greenhouse. She deposited the slugs on the compost heap and mentally wrote off the lettuces. Where one slug had been, others would follow. Three weeks later, to her amazement the lettuces were still there, and thriving. When she came to harvest the potatoes, hardly any of them had slug damage.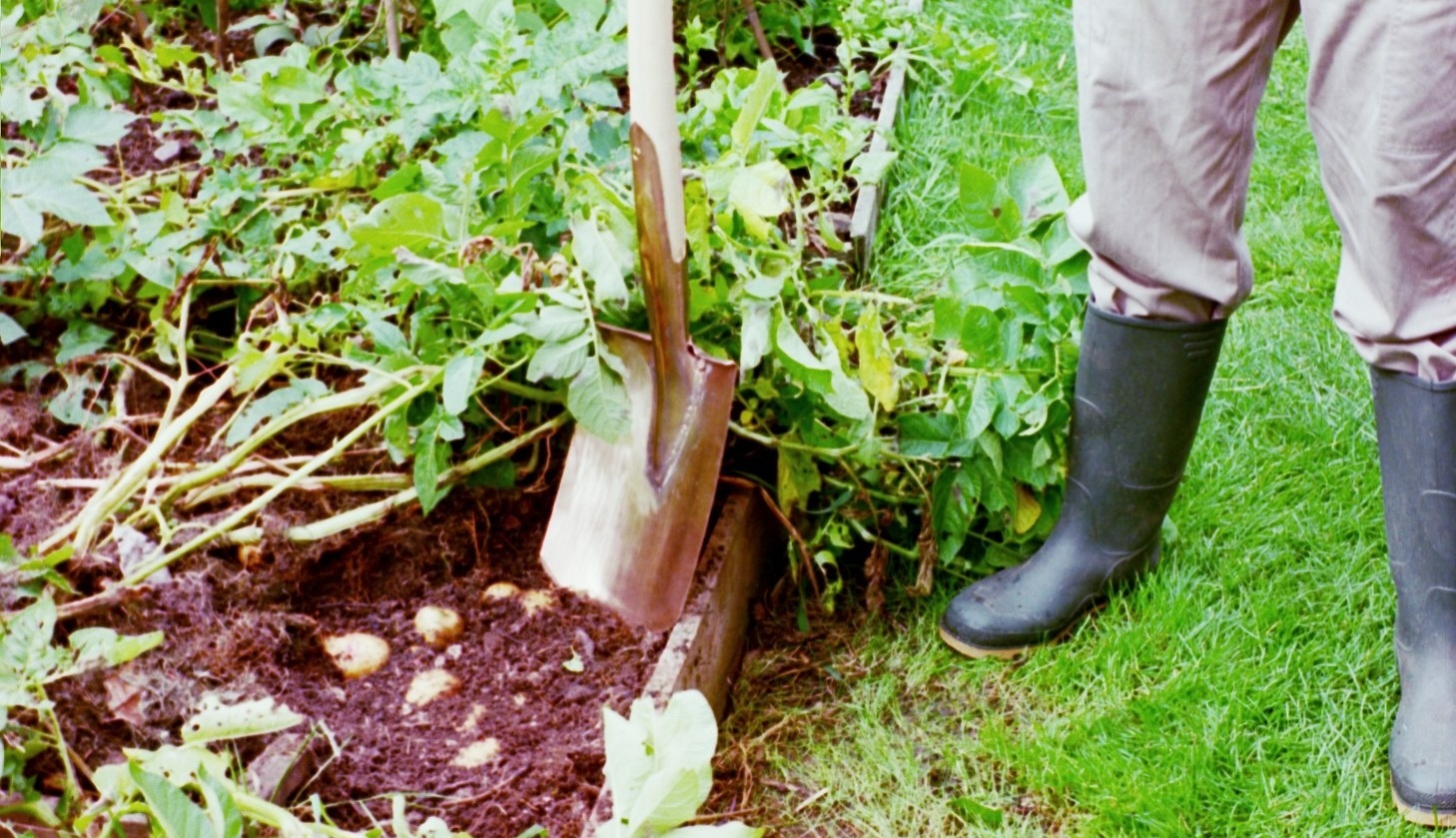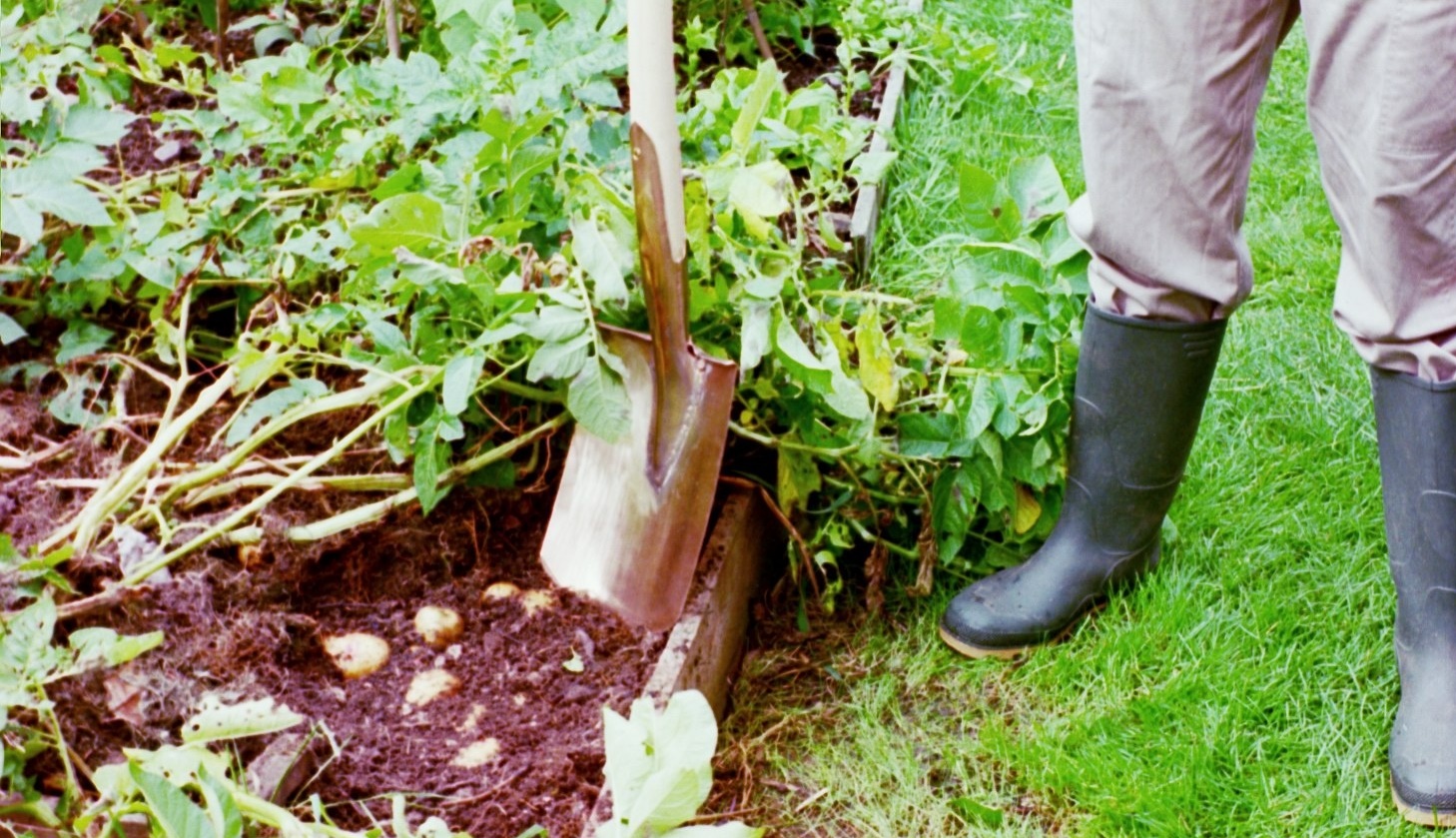 Only then did it occur to her that maybe the tools had something to do with it. She started to investigate the properties of copper and steel.
Inspired by her findings, she submitted a letter to The Organic Way, the magazine of Garden Organic. The rest of that story is on the Slugs and Snails page. And so Implementations was officially launched.