Slugs used to devastate pretty well all of the young plants in our garden. Since we have used the bronze tools we don't worry about them any more.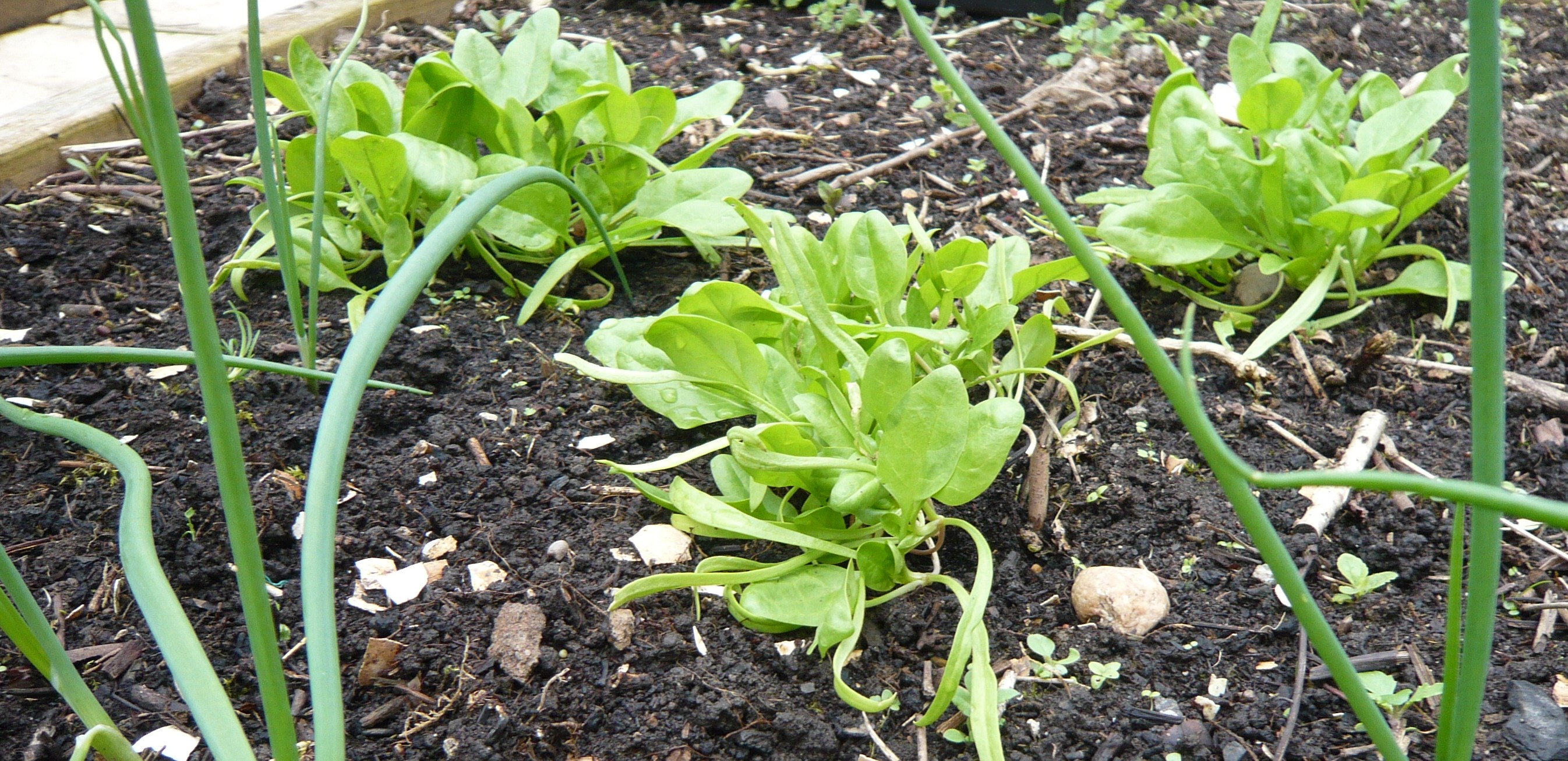 Here is some spinach I transplanted early last week, in a space between the overwintered onions. No protection – no damage.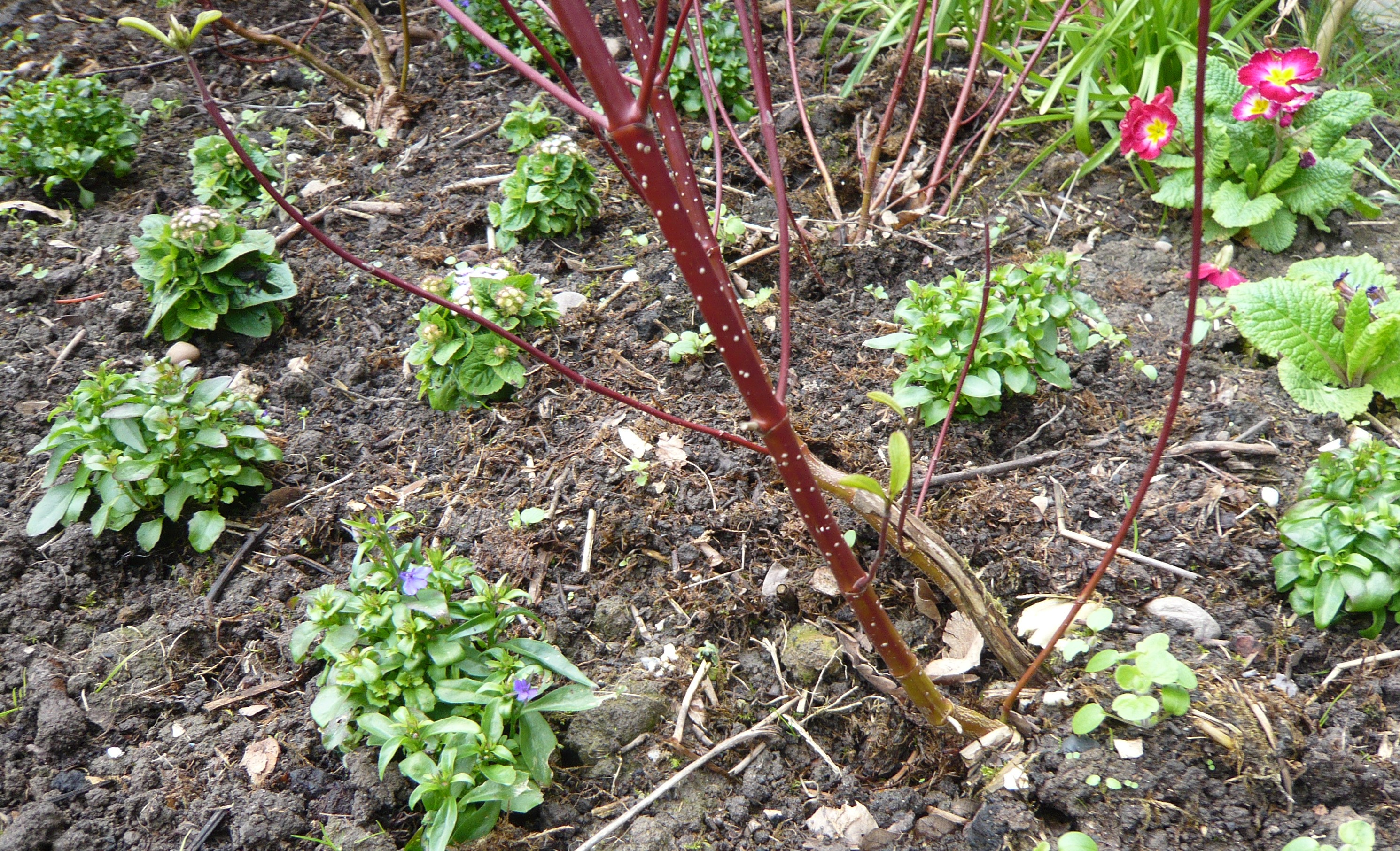 Exhibit 'b'. Bedding plants in the front garden. Plugs of lobelia and ageratum from a supermarket, planted out ten days ago. One of the lobelia was a bit withered – and was shredded by the slugs. The others are as you see them here.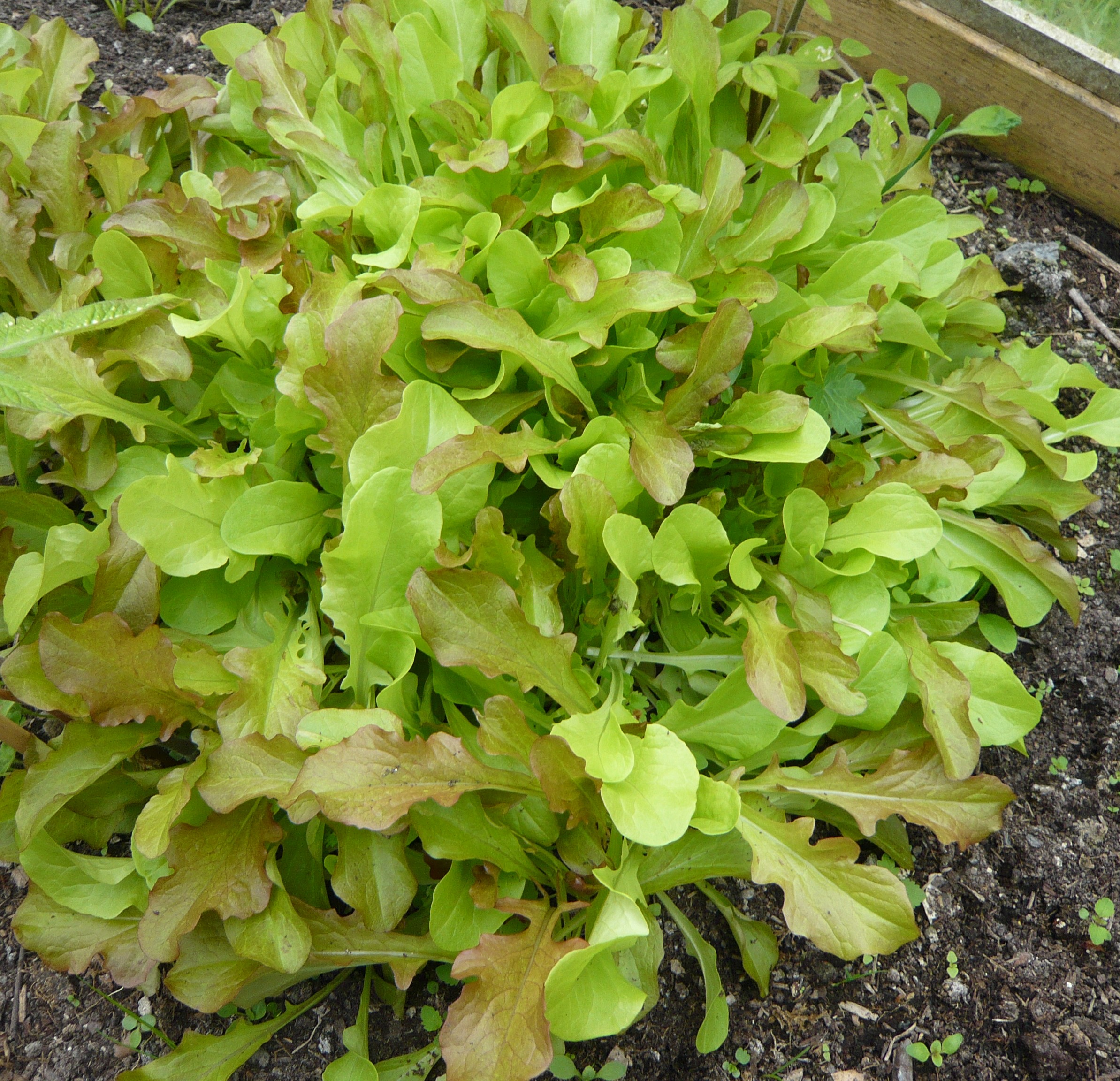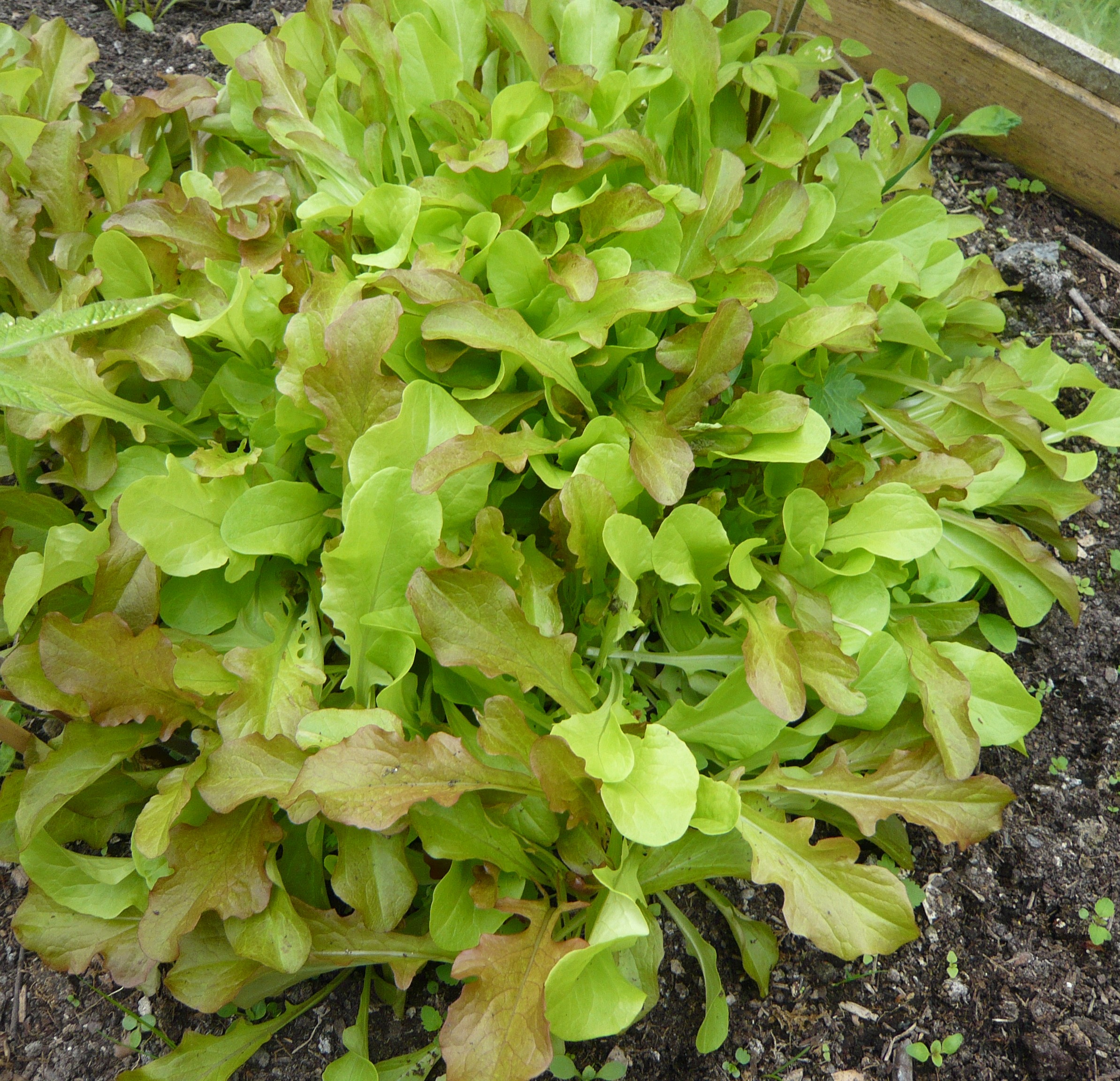 Exhibit 'c'. Partner Nigel scattered some seeds in the floor of the greenhouse, and they turned out to be lettuce. Untouched by slugs, as you can see.
However, some plants still get stripped. The slugs took a dislike to a perennial lobelia I planted in the front garden. So I won't plant it again.
More about the slug and snail effect here.