Today, using my Mira Trowel, I harvested the onions from the new raised bed.
The frame of the bed was laid on the lawn last August, then the grass was covered with cardboard and the frame filled with about four inches of home-made compost. In September the onion set was planted.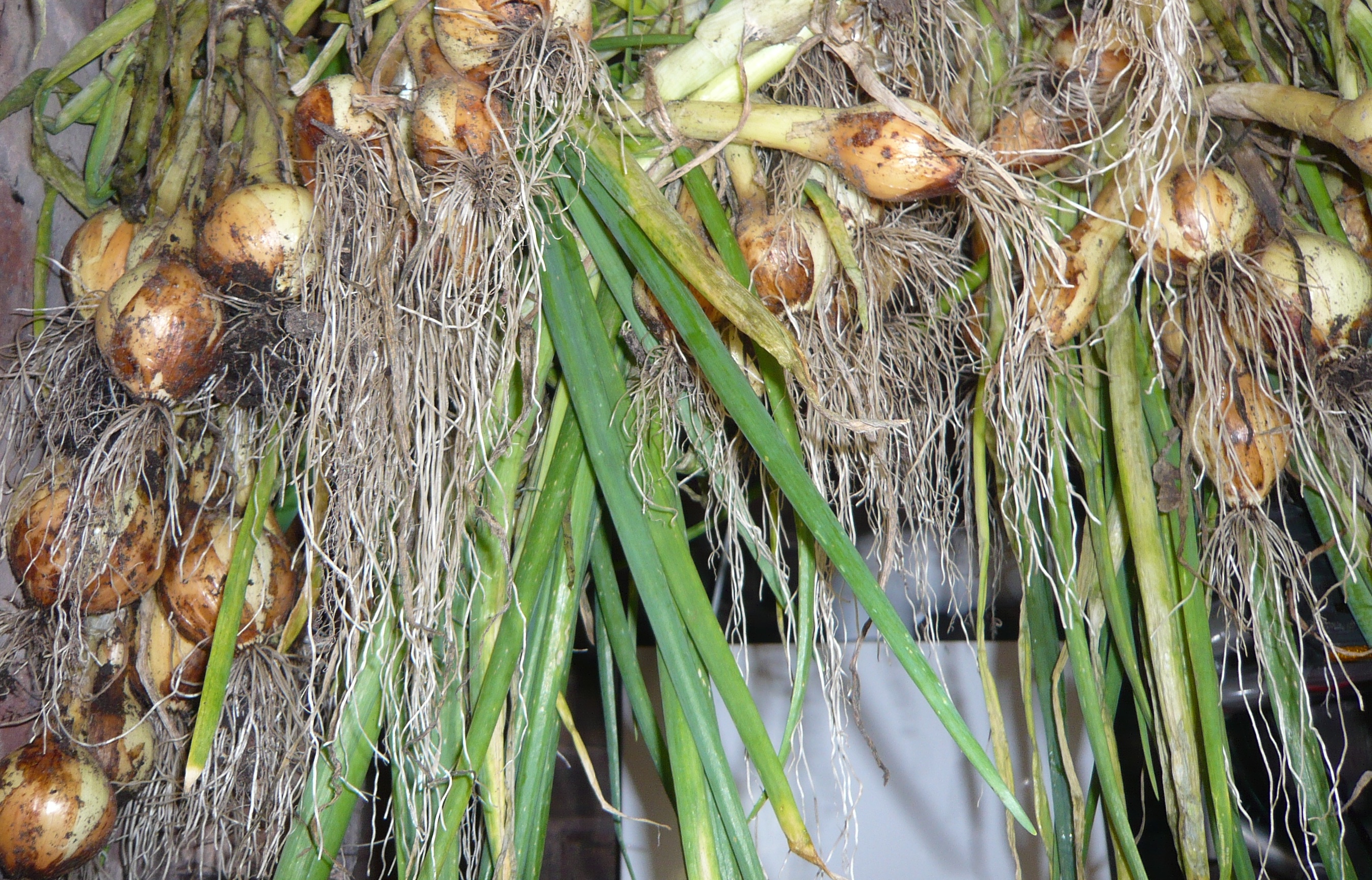 The boiler room now has a decidedly oniony aroma. And I have transpanted some calabrese seedlings to where the onions were.